We all want to make sure that the essential oils that we are using are both efficient and safe, that is why we thought it would be beneficial to individually review some of the essential oil brands that we recommend here on our blog.
Today, we're reviewing an essential oil company called, "The Plant Guru." The Plant Guru is known to offer quality essential oils in a wide variety of sizes. As a bonus, they're also super affordable! The oils are said to be effective and smell fantastic. Additionally, they come in a range of single oils and blends for customers to choose from.
In this article, we'll go through the origin of the company, then talk a little bit about their manufacturing process and the verification of purity. After, we'll share some of the most popular essential oils from The Plant Guru and compare them with another popular brand, Young Living. We'll finish up by answering some related questions and send you on your way with a thorough understanding of this company so you can choose to purchase (or not). Let's dive in!
Plant Guru Essential Oils: Company Origin
The Plant Guru is not like some of the other MLM (multi-level marketing) types of essential oil companies that you see around. There is not a lot of detailed information on their website about their origin and history. After running a few quick searches, we found that the owners of The Plant Guru were once involved with an MLM-style essential oils company.
They later left due to their frustration with the quality of the products and the structure of the company. Their website states that they were "born online," and their mission is to pass savings on to consumers by avoiding marketing and multi-level marketing pricing. They're based in New Jersey and currently co-owned by Marcia D Magui-Lopez. They also appear to be a family-run business, and part of their mission is to remain true to their values – all respectable stuff! It seems that their primary commitment is to provide affordable essential oils that are also high quality, all values, and missions that we can get behind!
Manufacturing Process
The company's website does not offer much in-depth information on their specific manufacturing process, but they do share the method by which each individual essential oil is made on the sales page for the oils.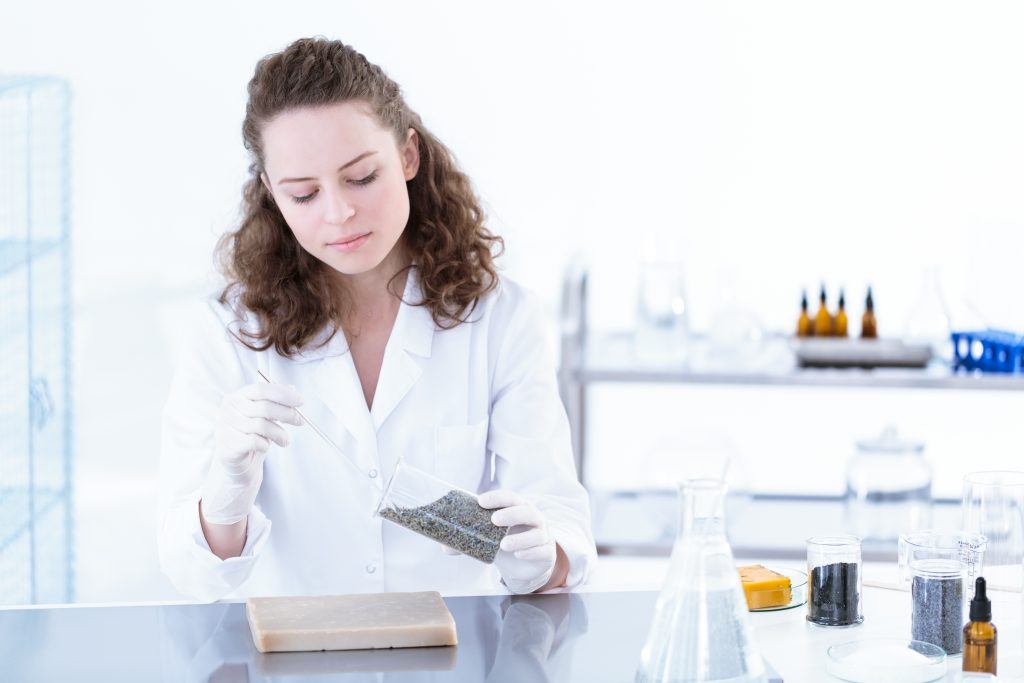 On the company's FAQ page, they go over several popular ways that essential oils can be manufactured.
There are several ways to extract essential oils and manufacture them. The method that manufacturers choose to extract essential oils is based on the plant's chemical makeup. Some of the more common options include using carbon dioxide, chemical solvents, enfleurage, and different expression techniques like cold pressing, and distillation.
Purity Verification
Plant Guru makes a lot of references to the purity and quality of its products across the website. They purchase essential oils from only suppliers who meet USDA standards but also come from companies around the world.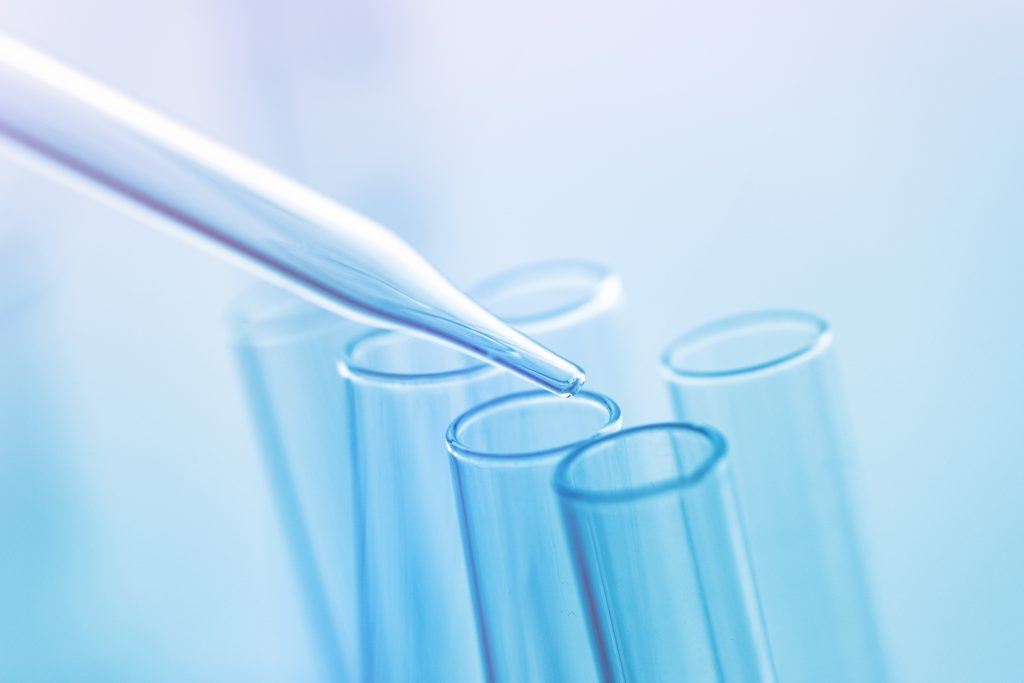 In addition to buying from reliable suppliers who meet stringent criteria, they also are beginning to include a GC/MS certificate with each oil listed on their website.
GC/MS Definition
What does GC/MS mean? We're glad you asked! GC stands for Gas Chromatography, which is a method used in analytical chemistry for separating and identifying different compounds. MS stands for Mass Spectrometry, which is used to measure the relative masses of the various compounds found within the sample. As you might imagine, this is super useful in proving the quality of an essential oil.
GC/MS testing is so vital in essential oils because the FDA does not regulate essential oils, so you might not always be entirely confident that you are purchasing a product that is entirely free of harmful chemicals.
Third-Party Testing
A third party provides the GC/MS test on each oil, so you don't have to be concerned with its verity. The laboratory that Plant Guru use is a French Canadian company called Phytochemia.
The GC/MS tests by Phytochemia on The Plant Guru's website are incredibly comprehensive and leave us assured that when we purchase an essential oil from this company, we are getting what we see on the fact sheet; pure essential oil.
Most Popular Plant Guru Essential Oils
The Plant Guru offers not only essential oils on its website, but also diffusers, butters, waxes, incense, and much more.
As far as essential oils go, the website offers roll-ons, therapeutic grade essential oils, essential oil blends, gift sets, and value packs. With something like a value pack, you are getting more bang for your buck with more essential oils in one fell swoop.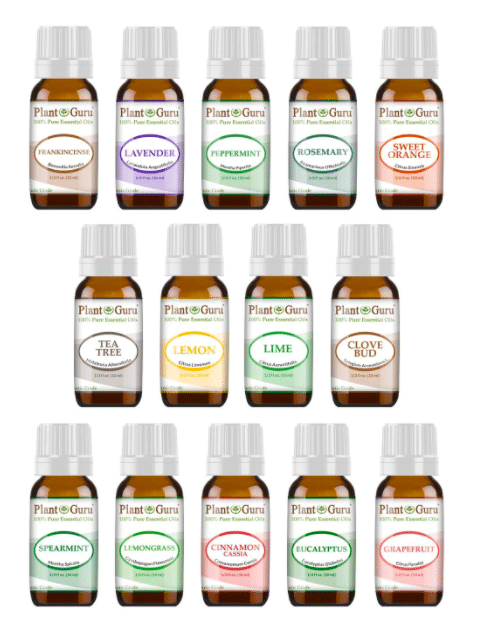 One such awesome essential oil set is the Top 14 Essential Oils Set. This set contains pretty much every essential oil you need in your toolkit to get started with essential oils. It contains frankincense, lavender, peppermint, rosemary, orange, tea tree, lemon, cloves, lime, spearmint, lemongrass, cinnamon, eucalyptus, and grapefruit. This set gets you started with all of the basics you need and comes at a low price.
Now, let's move on to some popular Plant Guru blends.
Essential Oil Blends
As the name might suggest, this essential oil is best for keeping those pesky things with wings away. You guessed it – this is your essential oil version of Cutter or Off! This blend contains citronella, lemongrass, rosemary, and geranium essential oils.
All of these oils are commonly known to keep the bugs at bay and prevent bug bites! As we roll into the Spring and Summer times, this might be a helpful blend to purchase in a roll-on to use whenever you're enjoying the great outdoors.
If you plan to use this oil on your skin, make sure to dilute the few drops you use with a high-quality carrier oil, such as fractionated coconut oil.
This is The Plant Guru's version of Young Living's Thieves essential oil blend. This oil includes clove, cinnamon, lemon, rosemary, and eucalyptus essential oils. If you're familiar with the action of these essential oils – you already know that these oils pack an anti-everything punch!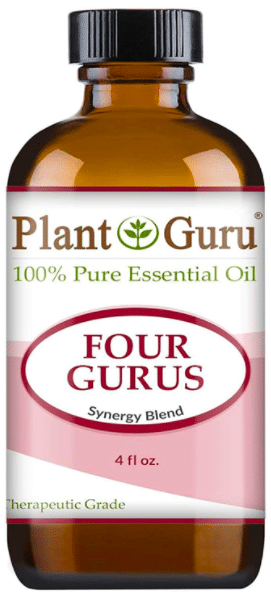 The ingredients in this essential oil blend by Plant Guru are thought to be antiviral, antibacterial, and antioxidative.
Bow-chicka-wow-wow! Trying to set the mood? Maybe just trying to invite more romance into your space?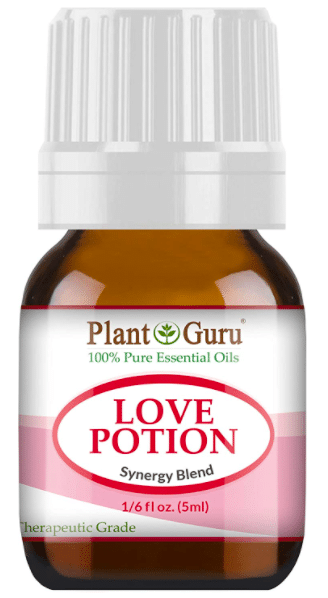 This essential oil blend created by The Plant Guru contains sensual ylang ylang, mysterious bergamot, geranium, coriander seed, and luscious jasmine essential oils.
Add a few drops of this essential oil blend to your aromatherapy diffuser for whatever romance you have in mind!
Competitors: The Plant Guru vs. Young Living
We know that there are a TON of different options out there for purchasing essential oils. One such brand that is considered a direct competitor to The Plant Guru is Young Living. Here is a detailed guide on the Young Living brand if you would like to learn more about their company.
Method of Selling
Right away, we know that a significant difference between The Plant Guru and Young Living is the method by which it is sold. Young Living is an MLM business, which means that their products are primarily sold through membership or by a Young Living distributor. However, you can also find some essential oils from Young Living on Amazon.
On the other hand, The Plant Guru is now a privately owned company that sells oils online without the need for a distributor or any membership, and you can find most of their oils on Amazon or on their website.
Pricing
Plant Guru pricing is very similar to Plant Therapy, which is that both of these essential oil companies provide quality oils for an affordable price.
On the other hand, Young Living essential oils are usually more expensive than essential oils from The Plant Guru across the board. For example, peppermint essential oil costs $0.70 per ml when purchased from Plant Guru, and if you're a non-member, Young Living's Peppermint essential oil is going to run you $1.93 per ml.
GC/MS Information
Both companies source their oils from farms across the world. However, The Plant Guru specifically stands by working with farms that are approved by the USDA.
Both companies quality test their oils using GC/MS testing. However, Young Living does not provide information on specific batches of oils because of concerns that this would compromise their protected formula.
The Plant Guru currently has GC/MS information available for some of its essential oils and appears to have plans to expand this testing to the complete range of their oils. The Plant Guru is significantly newer than Young Living, so it is not entirely surprising that all of their oils have yet to go through this process at Phytochemia.
But What Do the Reviewers Say?
Most reviews on Amazon are overall positive. The Plant Guru's oils have, on average, 4 to 5- star ratings, which is pretty good if you've ever explored the depths of Amazon reviews.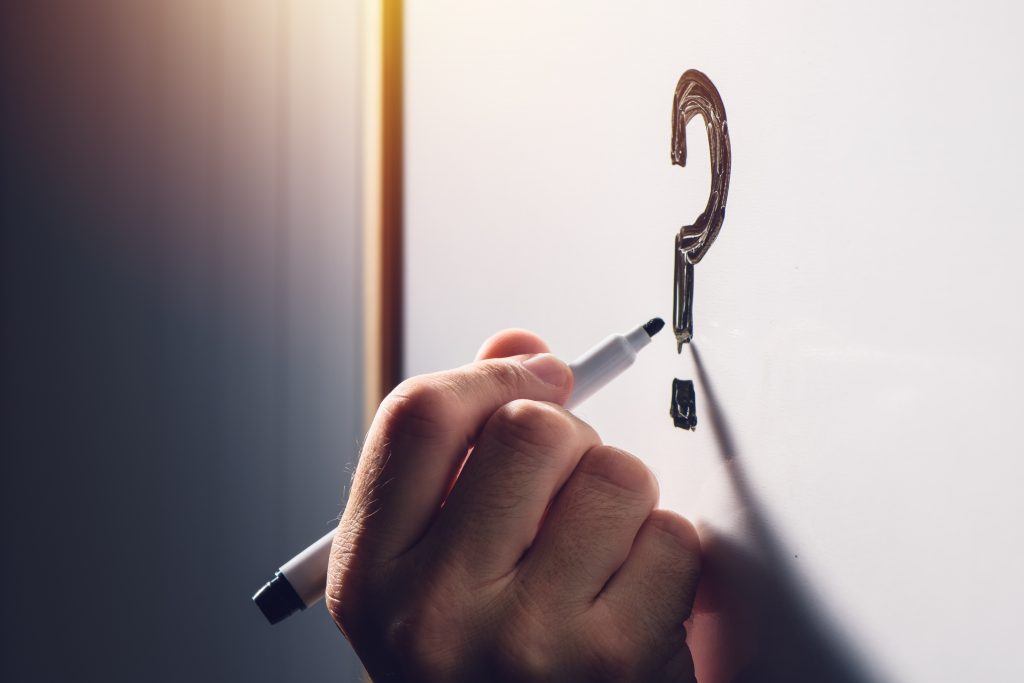 Some common complaints are that the oils tend to run out of the containers too quickly, the oils received were damaged, or that the oils received had different textures or consistencies. Overall, this seems like it would be an excellent place to start if you are looking to get into essential oils but don't have a huge budget.
Plant Guru Warranty Information
The Plant Guru also offers a 90-day guarantee, so even if you end up being unhappy with the oils that you purchase, you can still return them for a full refund.
Are plant guru essential oils organic?
On Plant Guru's website, there are some options for organic oils. There is significantly less variety in the essential oils that are certified organic, but you still have your basics available like tea tree, eucalyptus, frankincense, lavender, lemongrass, and orange.
Concluding Thoughts
Now that we have reviewed Plant Guru's products and processes in-depth, you are ready to check out some of their essential oils for yourself!
The Plant Guru is a newcomer to the world of essential oils but is a company to keep an eye on for growth. They have a promising start as they offer affordability, quality, and variety. The next time you find yourself running low on your favorite essential oil, check out The Plant Guru and let us know what you think!